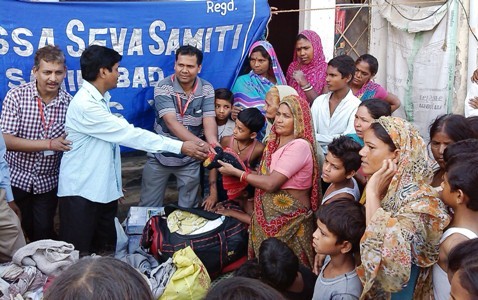 Clothes Distribution by OSS in Slums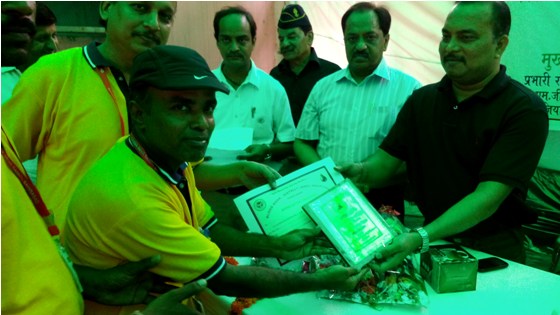 OSS awarded by D.M. Ghaziabad as Blood Donation Camp Organiser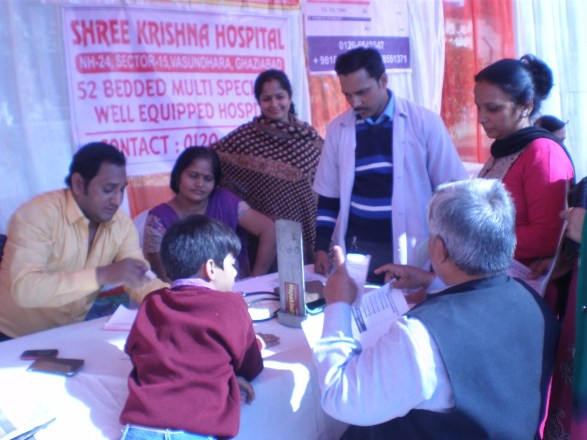 Free Health Checkup camp by OSS
Welcome to Orissa Seva Samiti (Regd.)
A small group of committed, well educated, professionally experienced and oriented people from the state of Orissa conversant with the existing social concerns, came up with clear motivation of doing something for the poor and needy people. The year 2005 was with the collective decision of the group duly got registered the organization named as "Orissa Seva Samiti" under Societies Registration Act of 1860 by Govt. of Uttar Pradesh.
ORISSA SEVA SAMITI has finally seen the light on 28.10.2005.
The society is a voluntary organization is formed with a vision to promote the rich art and culture of Orissa, also undertaking various cultural, social welfare activities and imparting education by financially assisting to poor & helpless students.
Orissa Seva Samiti also endeavors promoting the national integration, social welfare, educational advancement and fostering a sense of fraternity without any barrier of religion, cast or creed.